Machine Learning at NVIDIA GTC 2019
Fredrik Rönnlund / March 28, 2019
Last week we had the pleasure of joining our partner SwiftStack at our joint booth at the NVIDIA GTC 2019 conference in San Jose. GTC touts itself as the premier AI conference and it sure was.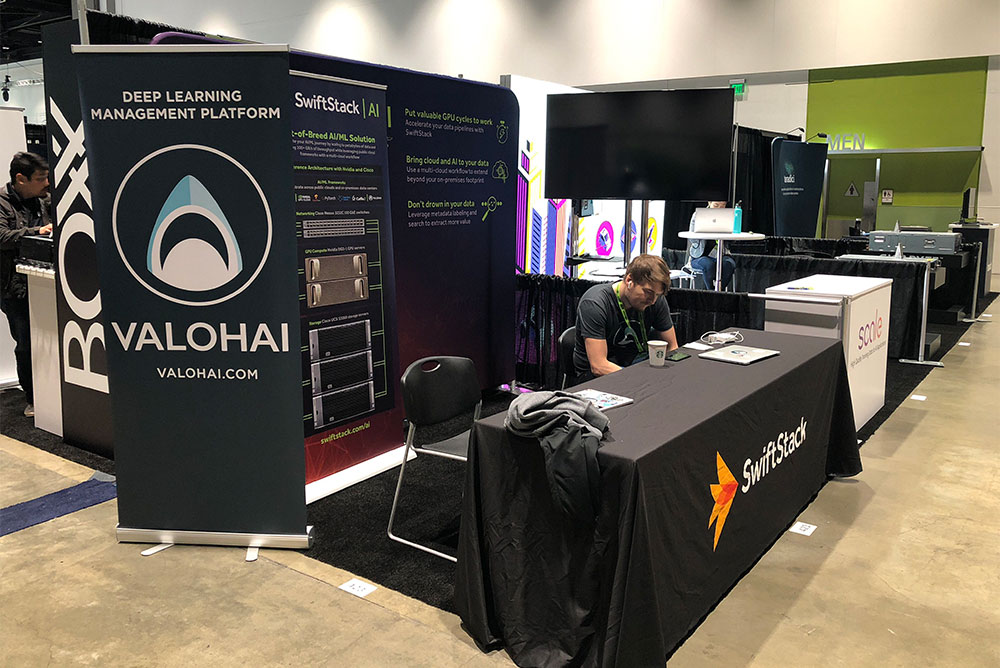 There were lots of great talks and technologies presented at the event. People from NVIDIA couldn't stay quiet about RAPIDS – libraries built to accelerate data science by running jobs on GPUs and in GPU memory. Being old school gamers, Quake 2 enhanced with RTX ray tracing was our favorite!
Most importantly though, GTC was full of amazing people. We met lots of data scientists from leading companies building awesome things in ML. Many had already been hitting their head in the wall about how to manage their computation resources and audit trail for models. And as always, it was a real pleasure to see their eyes light up when they saw Valohai in action.
For the conference keynote head over to UStream !
Next month we're going to be attending both the Open Data Science conference in Boston as well as AI Everything Summit in Dubai. If you're close by or attending one of these, send me an email at fredu@valohai.com and let's meet up! (We might even be able to get you a free ticket!)