Build Models 10x Faster
A platform that automates MLOps and record keeping
Valohai lets data scientists train models 10× faster by automating all cloud machine startup and shutdown, parallel hyperparameter tuning, and record keeping. It's a 100% managed service that runs in your cloud or on-premises with any framework or programming language.
Customers








Designed for data scientists

Managed MLOps
Point to your code & data and hit run. Valohai launches workers, runs your ML pipeline and shuts down the instances for you.

Integrate everywhere
Develop through notebooks, scripts or shared git projects in any language or framework. Expand endlessly through our open API.

Productivity stimpaks
Visualize your model accuracy between hyperparameter sweeps and run distributed learning tasks at the click of a button.

Teamwork boosters
Share projects, data and models amongst your team. Check out colleagues experiments in real time or your own runs from years ago.

Governance kudos
Automatically track each experiment and trace back from inference to the original training data. Everything fully auditable.
Built for business
World class support
Our team is your MLOps team. Use a shared Slack channel, email or phone support; we're here for you, under NDA and with an SLA.
Fully managed
Valohai is fully managed, meaning there's no tweaking for you during setup or maintenance. Regardless if you run it in our cloud, your cloud or on-premises – we'll take the reins on updating and maintaining it.
100% audit trail
Track your every model. GDPR, HIPAA or whatever regulations your enterprise is under, Valohai automatically tracks your every experiment, so you can always roll back from inference to the original data, code, environment and parameters.
---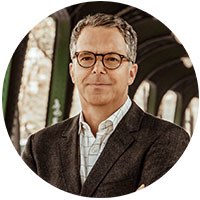 At the end of the day, we're able to match supply and demand much better than any competitor thanks to Valohai boosting our model development speed by a factor of 2 to 5!
Rolf Schmitz
– CEO, CollectiveCrunch
Get started
Local code
Run your existing code from your laptop in the cloud, by installing the Valohai CLI.
Git repository
Have a shared project in Git? Just hook up any public or private repo to Valohai, click and run!
Jupyter notebooks
Run your notebook at the click of a button, make changes and run ten more in parallel.