The Decision Makers Guide:
How to pick an MLOps platform?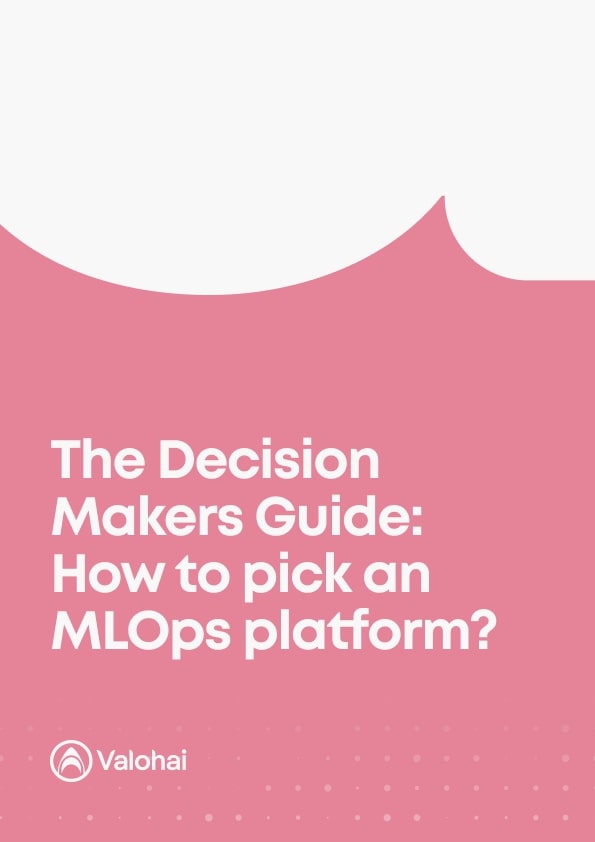 Navigate the variety of the MLOps solutions currently available on the market to find the best fit for your project.
---
What this guide is all about?
Are you struggling with managing the machine learning model lifecycle? Does every update to a model feel like a new project? MLOps platforms might be what you are looking for.
The decision makers guide will help you navigate the variety of MLOps solutions currently available on the market. It covers all you need to know to make the right choice:
MLOps principles and best practices.
How to implement them into your project.
How to evaluate if the platform serves your purpose based on your focus.
Comparison of the most popular MLOps platforms, e.g. Kubeflow and SageMaker.
Guidance about whether you should build or buy an MLOps platform.
Check out the full guide to make informed decisions about what MLOps platform best fits your project.
Haven't heard of Valohai yet?
Valohai is the last MLOps platform you'll ever need. The platform allows you to build end-to-end ML pipelines that automate everything from data collection to deployment while tracking and storing everything.
Book a demo
Learn more