An Alternative for Domino Data Lab
Both Valohai and Domino Data Lab have a focus on customizability and enterprise grade security. However, there are few main differences.
Domino Data Lab vs. Valohai
Domino Data Lab position themselves more as a hosted workspace with several built-in IDEs while Valohai's approach is more focused on managing MLOps without changing the data scientist's preferred way of working.
We take a closer look at how Domino Data Lab and Valohai differ so you can make a more informed decision about which platform is a better fit for your situation.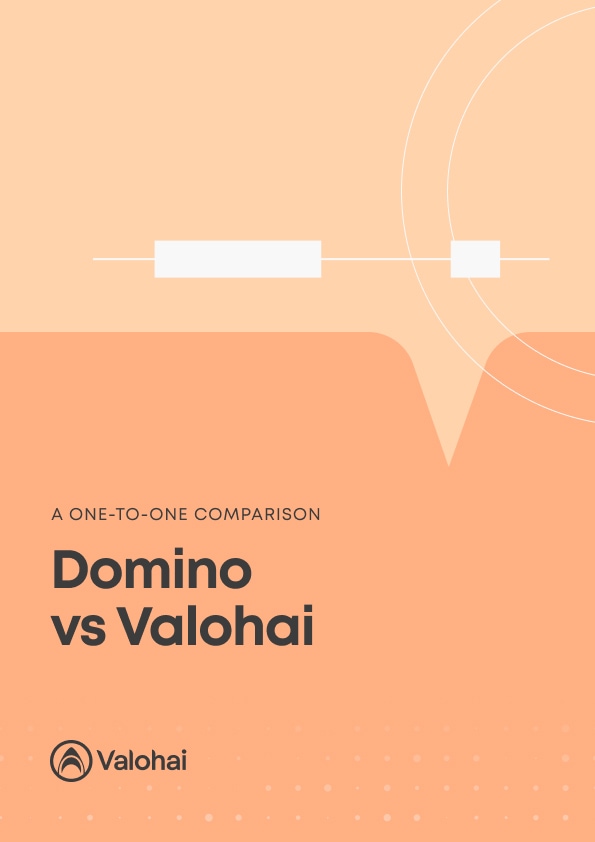 With chapters on
Versioning and reproducibility
Domino Data Lab comes with version control for the code you write as well as the environment the code was run in. In addition to those, Valohai comes with the support data versioning, hardware versioning, hyperparameter versioning, physical log file persistence, duration, CO2 footprint and costs.
Environment agnosticism
Domino only supports development of models through specific IDEs (such as Jupyter, Zeppelin and RStudio) while Valohai's approach is that you can run any code in any language making it much more agnostic.
Management
Domino Data Lab works around having your code notebooks, or physical environments (e.g. in VSCode) thus letting you create your projects as Public, Searchable or Private. Valohai also supports sharing of projects but on top of that supports role-based access control (e.g. Azure AD), team management, and cloud usage reporting from team to physical experiment level.