Blog
/
Multi-Cloud Data & Infrastructure Solution for Machine Learning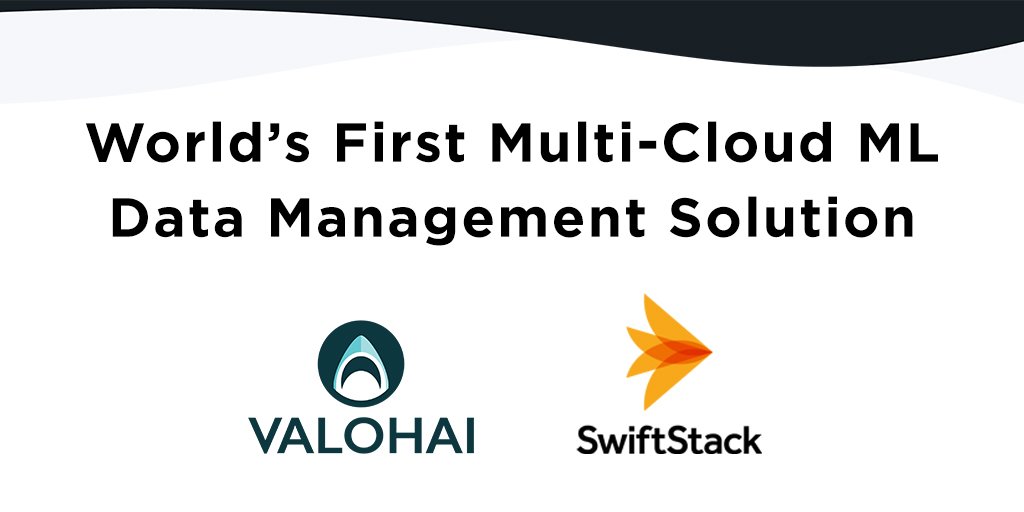 SwiftStack and Valohai , in joint partnership, announce the world's first peta-scale ML solution that covers everything from computation to data management in a multi-cloud environment. The solution provides a global namespace removing silos and enabling universal access to all your data in all your machine learning use-cases. It has built-in support for Azure, Google Cloud, AWS and SwiftStack.
Having access to the data from anywhere in the world and automatically replicated to all data storages makes it lightning fast to train your models on your cloud provider of your choice with the Valohai ML platform. With the collaboration the companies have wanted to solve two of the largest problems in machine learning: access global data lakes and unlimited on-demand processing power in any cloud or on-premises instance with minimized latency between the data and the computation units. Automatic replication and universal access to the data give companies the freedom to move between different cloud providers at ease.
The joint solution is built on the idea of elastic use of resources. With SwiftStack you can easily scale upwards based on your storage demand, as well as geographically as well as different cloud providers or on-premises. With Valohai you can easily select any computing unit from a CPU, GPU or TPU and do hyperparameter sweeps on hundreds of xPUs at the click of a button. Valohai also allows for distributed training using e.g. Uber's Horovod framework on hundreds of xPUs simultaneously.
"SwiftStack is super excited to be bringing multi-cloud data management and infrastructure to market together with Valohai. The combined solution enables our customers to build robust, regulatory compliant and large-scale ML implementations with the snap of a finger." -Shailesh Manjrekar, Head of AI/ML Products and Solutions at SwiftStack
The Valohai and SwiftStack solution will be on display at Nvidia GTC, March 18-21 2019 at the San Jose McEnery Convention Center in GPL Technologies booth #423.
For a private demo and trial for your company please contact sales@valohai.com
Valohai trial
Sign up for a free trial on Valohai.
Join the waitlist and get invited to see Valohai in action.